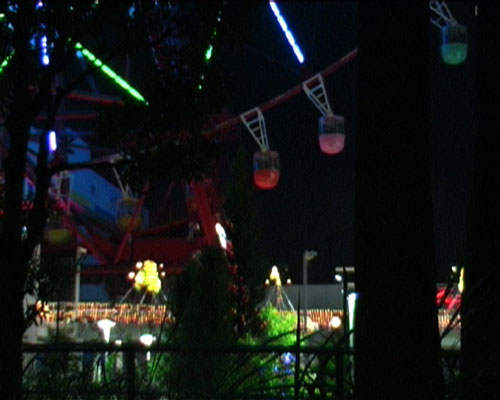 URBAN SCENE VIII: THE WHEEL (2007)
DVD video loop 4.30 min
picture format: PAL 4:3
audio:stereo
ed 4 (+2AP)
Urban Scenes, a series video loops, all with a fixed camera. The camera frames an everyday situation in an urban space
that in itself has the character of a movie set. Non of the action is planned. The images are carefully manipulated and all
the sound has been added later.